The Unicorn CTO v3
New Unicorn CTO programs + Unicorn CTO for Teams + Revamped Knowledge Hub
Hello friend 👋
I'm super excited to announce The Unicorn CTO V3 release 🚀
In a continuous effort to keep providing more value to CTOs and engineering managers looking to scale their teams and grow as leaders, I've made significant improvements to The Unicorn CTO membership and the platform.
1- New Plans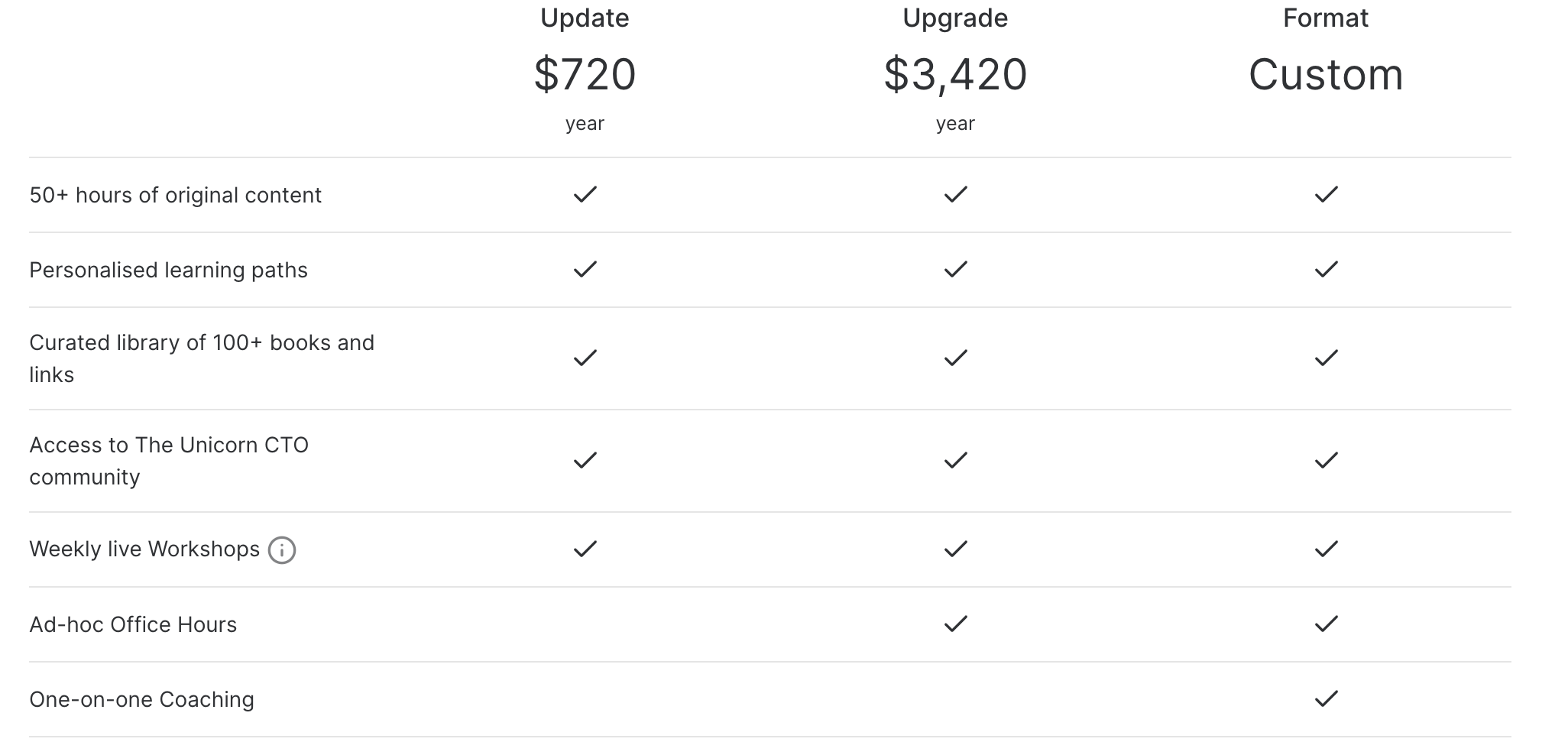 To accommodate CTOs and engineering leaders' learning needs, I've created three distinct Unicorn CTO plans they can choose from:
Update, for leaders looking to learn at their own pace and join the community of 100+ CTOs and engineering leaders.
Upgrade, for leaders looking to get new ideas and solve their current challenges.
Format, for leaders looking to reinvent themselves and reach their growth goals.
2- The Unicorn CTO for Teams

Organisations looking to upskill their engineering leaders can enhance individual plans with tailor-made assessments, personalised learning paths, learning dashboards and train-the-trainer workshops.
3- Revamped Knowledge Hub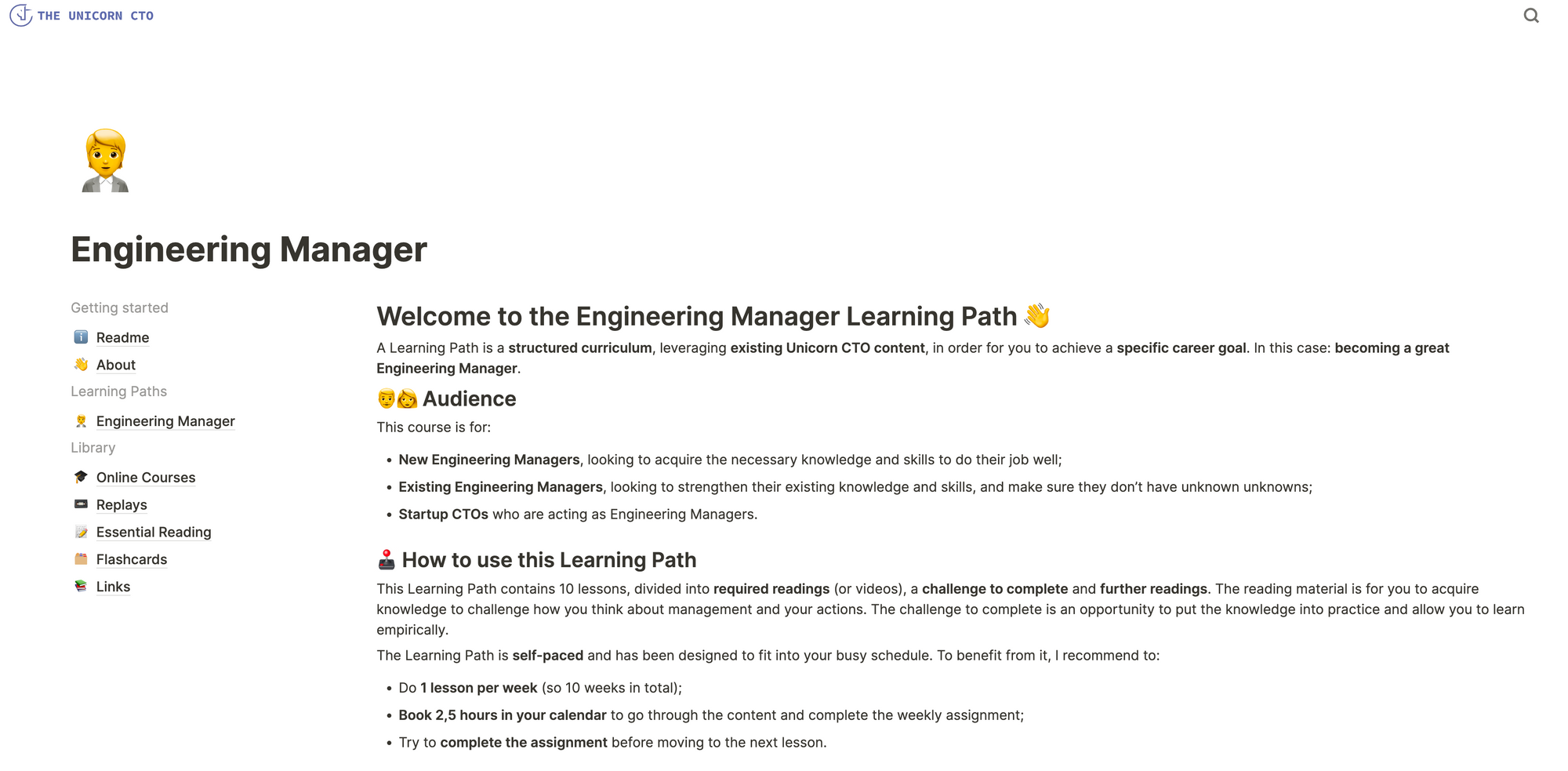 The Unicorn CTO Knowledge Hub is now available directly from the browser for all Unicorn CTO members and includes:
Over 50 hours of original online classes and workshop replays;
Structured Learning Paths that leverage the Knowledge Hub content and follow a tailored curriculum;
A curated library of 100+ books, articles and videos.
---
I, more than ever, believe that engineers can and should become GREAT managers as long as they have access to the right support system, tools and best practices.
If you believe The Unicorn CTO can help you or your team, you can sign up directly or reply to this email to get more information.
Also, as a newsletter subscriber, I'd like to offer you a one-time 20% discount for the Update and Upgrade. You can use the code UNICORNCTO42 if you would like to sign up now and benefit from this exclusive offer.
PS: I'm back next Monday with another engineering leadership flashcard 😉
Daniel