Meet Hamzeh Sharawi - VP of Engineering at Jawaker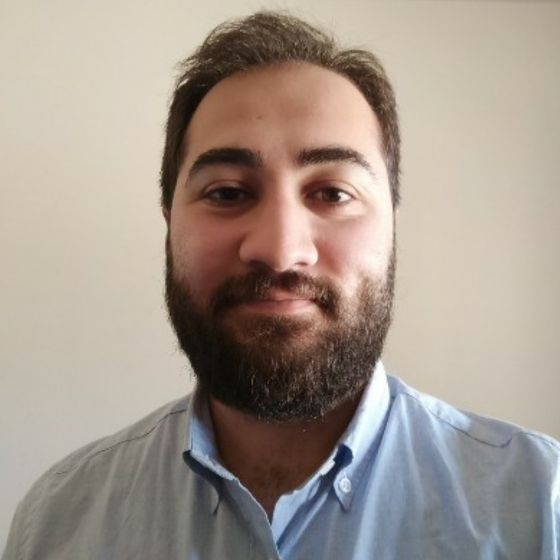 Can you introduce yourself?
I am 30 years old and hold a bachelor's degree in Electronics Engineering. I've been with Jawaker for 7 years now, and it's the only company that I've worked at since I graduated - never did engineering work at all. I love playing sports, and I'm a mild gamer as well.
How did you start coding?
When I was about 15-16 years old, I started exploring other stuff than I can do on a computer other than playing games. I tried mainly two things, 3d software (3ds Max) and programming using c#. I did not dive deep into it though, and it wasn't until university that I came back to writing code, and it was mainly for embedded systems. The rest of the story happens after I joined Jawaker.
How do you keep up today with technological changes?
I can't claim that I am up to date with all that's happening in the tech space as it's overwhelming. I am subscribed to a couple of newsletters around the tools/tech we use and I try to set some time periodically to read them. I also try to be involved on a high level in the research projects that we do internally. And I do rely on our tech leads to an extent on this with regular discussions with them
How did you transition into management?
It was an organic transition as the company grew. At the time I joined the company, the whole headcount was 5. As the technical team grew, I switched to being a tech lead (doing tech and management), and in the meantime, I discovered that I liked the management side, and decided to commit to it and transition to a full-time manager.
If I were to ask your peers and team members, what would they say about you?
They would probably say two things: the first is that I am a good listener, and the other thing is that I am a relaxed person who won't freak out when hell breaks loose
Your biggest accomplishment (or the one you're the proudest)?
My biggest accomplishment is that our hard work at Jawaker paid off with a fair acquisition by an excellent group. My proudest accomplishment is different though, and that is definitely building up our mobile team. The company used to be all full-stack developers, but then I started building from scratch a dedicated mobile team (consisting of Unity Engine game developers) which includes 6 developers now, that is currently pretty much autonomous, homogenous, knows what to do and how to do stuff with a very minimal direct effort from my side.
Your biggest failure? What did you learn?
I don't recall any big failures, but there were a couple of failures when it comes to dealing with people in the team where I misjudged the amount of autonomy a developer can handle, and with improper communication, it was very late to figure that out and we had a project miss its deadline. My learning was to start better and clearer communication around the vagueness of nuances, as well as make sure people are as comfy as possible to speak out about all their fears.
What is the kindest thing that anyone's ever done for you?
I would probably say it's the efforts my friends made on my birthday during COVID, where every one of us was mentally depleted.
What do you do in your free time?
I mostly play; Badminton, Tennis, DOTA, or board games with my friends.
Your favourite book (professional or pleasure)?
Jose Saramago's books (Blindness, Death with interruptions).