The upcoming engineering management crunch in Europe
With a record amount of capital invested in European startups in 2020, a bigger number of companies are now looking to hire engineering managers. But the supply is far from meeting this new demand
After the most unpredictable year of the 21st century, and while many businesses are still struggling to survive, the tech industry clearly emerged as the clear winner of the pandemic, leveraging the shift to digital induced by the successive lockdowns. Moreover, with an estimated $41B invested in European tech startups (including $6B invested in France), 2020 has set a new record. There are now 115 European VC-backed companies valued at over $1B 🦄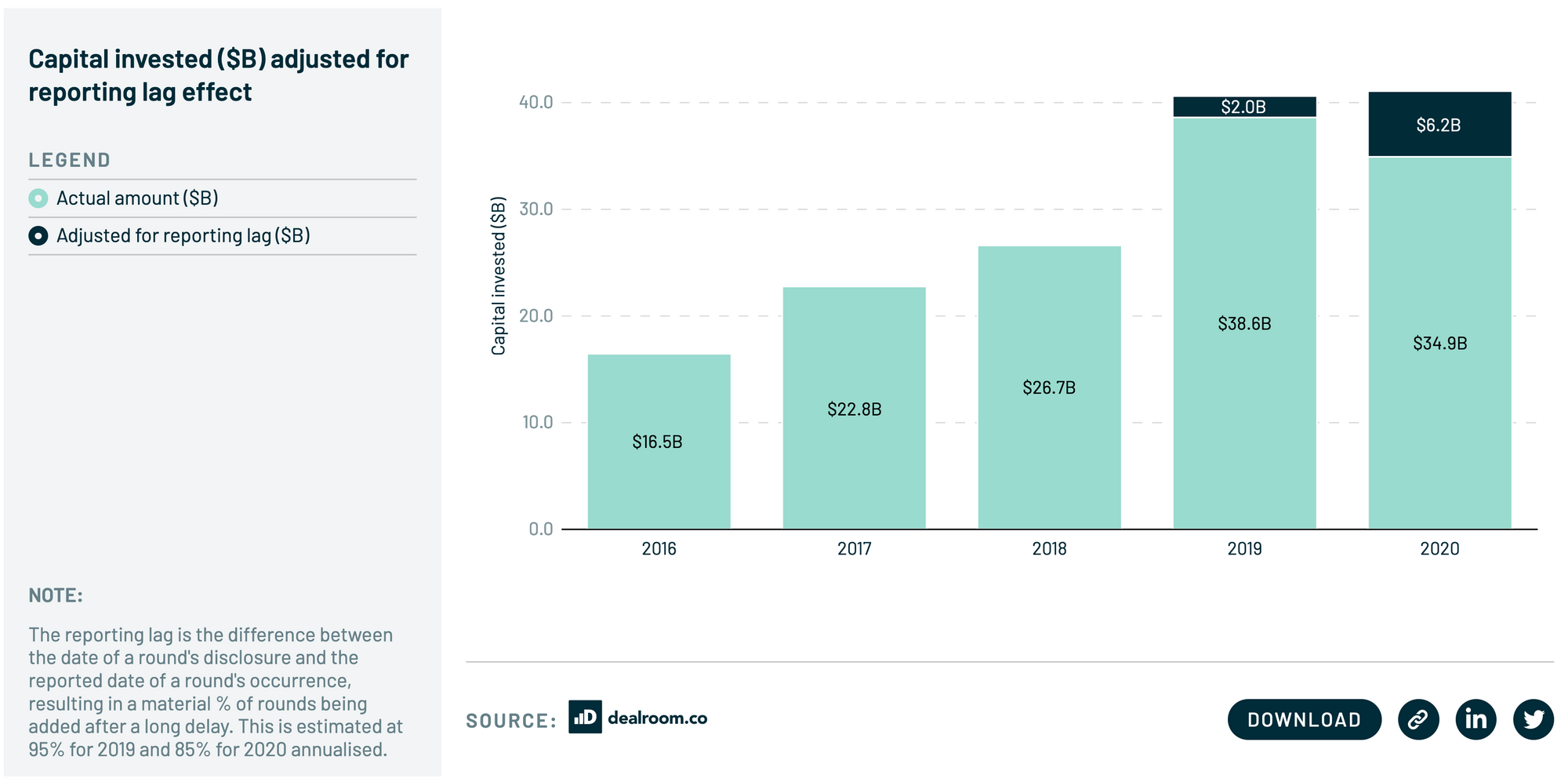 But even if the amount of capital invested has grown, the decrease in the number of deals has continued to accelerate, especially for early rounds (seed, series A). This means that there is now more capital invested in larger companies to scale them even further. Successful startups are becoming bigger.
While this is good news for founders and policymakers (more jobs), it also means that more companies are now structuring their organisation by hiring managers, especially in engineering. But unlike the supply of software engineers which increases every year (with new graduates looking for junior positions, and more experienced engineers taking senior positions), the supply of engineering managers is not increasing at the same pace as its demand.
With just 25% of software engineers looking to become managers in the future, there's, first of all, a limited number of new engineering managers each year. Most engineers want to stay focused on programming and don't necessarily want to take responsibilities that they consider a burden (managing conflicts, communicating with other human beings, spending time in meetings...) Moreover, with now most technology companies offering technical career tracks, there is no need anymore to become a manager to make more money.
The other difficulty in hiring engineering managers is that they're much more challenging to poach from other firms since they already work for well-financed up-and-coming tech startups. In a market with many established software providers, like the US, it's easier for startups to lure managers away with promises of more responsibilities, high-growth, stock-options and even a better salary.
But in Europe, there are not so many established software providers who would already have engineering managers. Companies have relied heavily on outsourcing firms like Accenture or Capgemini (who don't use engineering managers) for their programming needs. It's only when tech startups started growing over 200-300 employees that they started hiring engineering managers the way Silicon Valley companies do. It's all very recent.
For example, if a Hopin (the fastest ever European startup to become a unicorn) would like to hire an engineering manager, their only straightforward choice to hire managers already working for other European unicorns or Directors/Heads from smaller companies.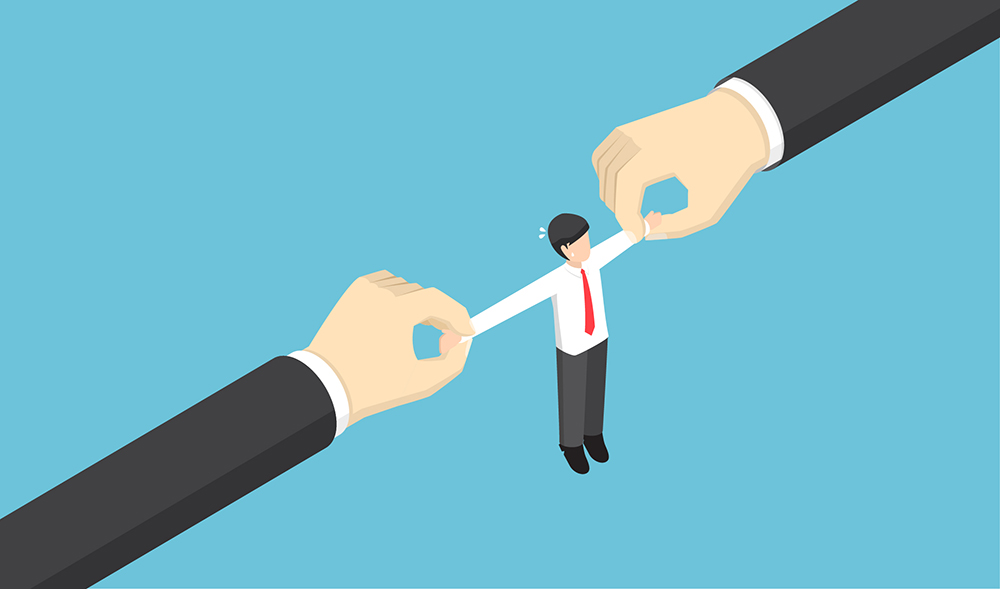 Based on a quick LinkedIn analysis, in the top 3 European startup markets (UK, France and Germany) there are 14,000 job openings for the "engineering manager" title and 200,000 professionals with this title. Because managers have a much lower turnover rate than individual contributors (stock-options, sense of responsibility towards their team...), let's assume that just 5% of the 200,000 engineering managers could be looking for a job, so that's 10,000 individuals. But high-growth startups are picky and wouldn't want to hire any engineering manager. The available number of engineering managers is actually much lower than 10,000, especially considering that virtually no one would hire a manager based on potential. You don't want to fail the hiring of a manager. So what should you do?
1/ Look for managers in other countries
Obviously, if French startups just look in France for managers, or German startups just look in Germany, they will struggle badly to hire managers in the future. But what about recruiting someone who works in another country? If the pandemic has taught us anything, it's entirely possible to manage a team remotely (especially a team of programmers). While most European tech talents are located in the top 3 markets (UK, France, Germany), there is also a long tail of hubs with a high density of talents: Stockholm, Dublin, Lisbon, Barcelona, Zurich, etc. With the high density of transports between European cities (when everything goes back to normal), it's entirely possible to hire someone in Lisbon and have them come to the office 4-3 times a month.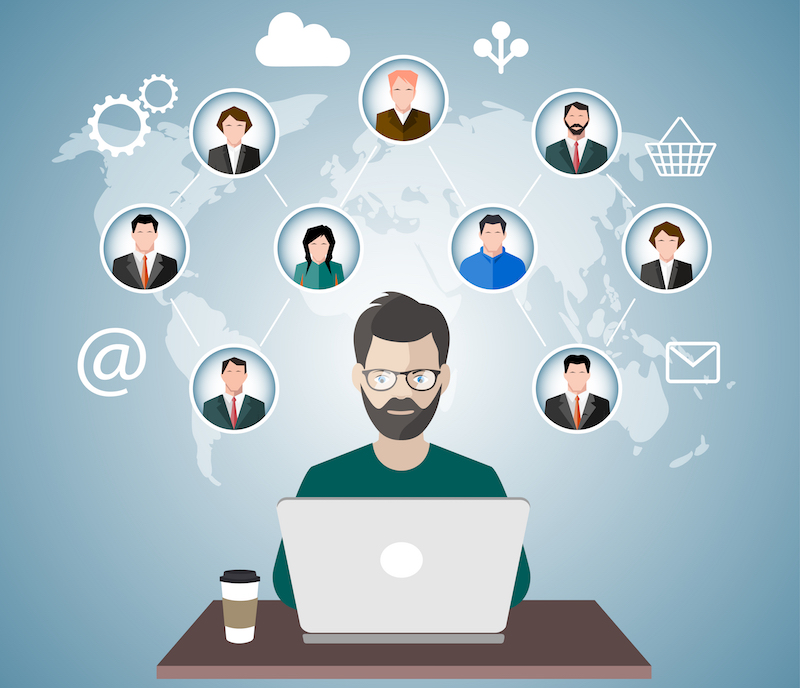 2/ Hire from within (and create a positive management culture)
That's, of course, the most obvious solution. But how to do it when no one wants to become a manager? This is a common situation in tech teams. Engineers want to stay focused on programming and see management as counterproductive and dull. If you ask the average engineer, managers spend time attending meetings, solve other people's problems, work more hours and handle "nasty stuff" like performance reviews and salary negotiations. The first step in this situation is to recognise that it's not the engineers who don't want to become managers, but that the management position is not desirable. For people who take pleasure in helping and developing others, there is no better job than management. And I'm sure these people exist in your company. They just need to have a better view on management (through talks and mentorship) and, of course, go through a training program that helps them acquire the necessary skills and behaviours.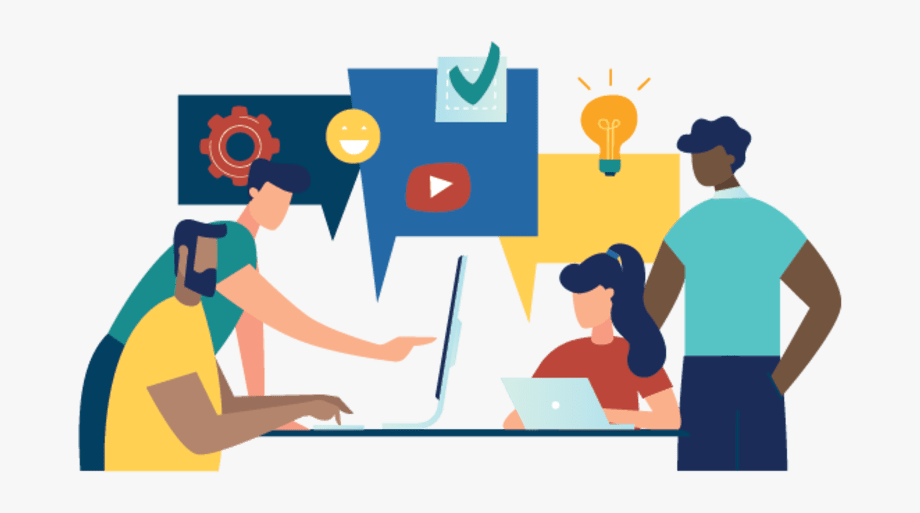 3/ Hire on potential
It's the riskiest option, but also the most rewarding. This solution is better suited for smaller startups or startups in highly competitive markets. The idea here is to hire a tech lead (or even a senior engineer) who was not a manager before and make them a manager at your company. I know it's crazy risky, but it's also possible with the right interview and onboarding processes. On the interview side, the skills to look for are leadership and communication. Has this person been in charge of large projects to coordinate multiple engineers or even teams? The most challenging management is the one where there is no hierarchical relationship.
The person you're looking for should have this type of experience and be very skilled at communicating. You could, for example, doing the interview process have them explain tech concepts to people in sales or marketing. Another clue is their ability to attract other talents. Have they been able to co-opt new engineers at their previous company? If the interview goes well and you have a good gut-feeling about their potential, remember it's just half of the job. Now you have 3-4 months to test them on the field. The onboarding process should focus on acquiring the management culture and skills needed in your company. The new manager should also be mentored by a senior manager. Finally, the best way to measure their progress is to give them very detailed KPIs for their first 3-4 months and have weekly check-ups.