The Unicorn CTO Pro Membership is for technology leaders looking to learn how to build high-performing teams and become better managers with like-minded peers.
Subscription to the Pro Membership includes access to:
The Unicorn CTO Community
A network of 100+ CTOs and technology leaders from 17 countries to ask questions, build your network and share your experience.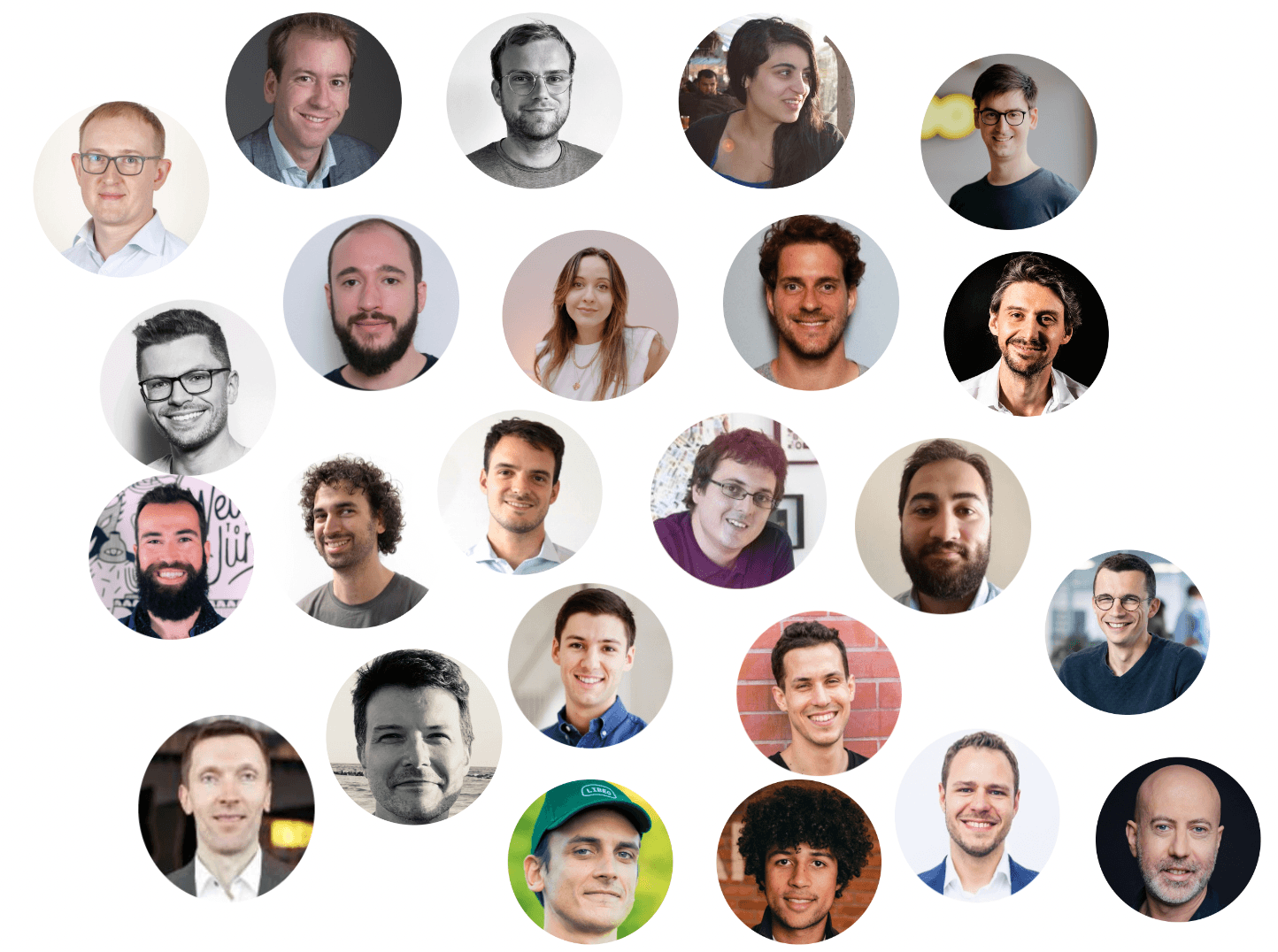 The Unicorn CTO Knowledge Hub
Tools, frameworks and best practices that are curated and summarised, so you don't have to do it yourself 😉
The Knowledge Base include:
Original Content - Access over 30 hours of original online classes and workshop replays;
Learning Paths - Leverage existing Unicorn CTO content and follow a curriculum tailored to your learning goals;
Library - Dig deeper into each topic through a curated library of 100+ books, articles and videos.
Don't take my word for it. Here is what The Unicorn CTO members say:
"The membership equips us with methodologies and tools to manage a CTO's actions. There is really an effort to rationalise the issues." - Sara El Afia, CTO at Groover 🇫🇷
"All the important topics you need to be aware of are explained and discussed. You will not only benefit from the content but also from the other leaders." - Hamzeh Sharawi, Engineering Manager at Jawaker 🇯🇴
"The membership helps me re-prioritise my day-to-day work in order to make long-term technological plans. A wonderful opportunity to communicate with peers and look for solutions together." - Alexey Bogatyryov, CTO at eFarmer 🇺🇦
"Daniel has no answer for your individual challenge but he'll push to ask yourself the true questions, or change your point of view on a situation. Anyway, this membership brings much more by sharing with peers!" - Pierre-Charles Bertineau, CTO at Kiplin 🇫🇷
"Daniel has been very valuable in structuring our management at Yubo. Thanks to the Unicorn CTO, we have managed to grow our team multi-fold." - Arthur Patora, CTO at Yubo 🇫🇷
"I recommend it to anyone who wants to broaden their vision and perspective. You meet inspiring leaders, share interesting challenges and grow. Very impressed." - Cyril Pluche, CTO at Vauban 🇬🇧
"Daniel has been instrumental in my ability to step back, refine and realise my vision as CTO and co-founder. The structure of our organisation would not be the same." - Léo Unbekandt, CTO at Scalingo 🇫🇷
"I really like the membership as it gives you a very good overview of the areas that you need to cover as a CTO and allows you to deep dive on key topics." - Raphaël Antonmattei, CTO at Combo 🇫🇷
"Thanks to the Unicorn CTO membership, I was able to meet peers that were facing the same issues as I did, and I had the chance of meeting Daniel who really taught me a lot." - Tony Malghem, CTO at Tokeny 🇱🇺
"The Unicorn CTO helps me organise my knowledge and develop as a leader. I was able to challenge some assumptions and expand my professional network." - Tomasz Marcińczyk, Founder at Restimo 🇵🇱
"Daniel helped me reframe and better understand problems until the solution became clear. I strongly recommend The Unicorn CTO to become a better leader and manager." - Thomas Cottin, CPO at Kactus 🇫🇷
"The Unicorn CTO helps me reposition myself correctly and have an excellent vision of what I still have to put in place to be as efficient as possible and for each person in the team to be as efficient as possible." - Alexis Delaporte, CTO at Wegrow 🇫🇷
"The Unicorn CTO is more than leadership training, this is a journey with great content, structured sessions with practical weekly assignments and conversations with a lot of sharing of knowledge and perspectives." - Piotr Nazarewicz, CTO at Symmetrical.ai 🇵🇱
"The Unicorn CTO covers all the hot topics for startups that are in the growth phase. Daniel is a good coach, clear in his explanations and precise in the delivery of the study material, as well as prepared on all topics covered." - Mattia Tabaglio, CTO at Agade 🇮🇹
"Daniel manages to cover all the issues a technical leader faces in quite a small amount of time while giving tips and actionable next steps." - Sammy Teillet, Head of Tech at Libeo 🇫🇷